About
After a decade of starting businesses, developing tech solutions, building partnerships and working in different regions of the world, it is not surprising that Edgar Kussberg is well acquainted with the nuances of the tech industry and has built a solid reputation for building high-performance teams, implementing scalable business models and solving complex problems!
Foundation
Born in the family of an entrepreneur gave a lot of insights into how business works.
Renowned for proffering timely and viable solutions to help startups move from ideation to reality, Edgar's journey into the world of tech and startups began at an early age. He first came in contact with a computer system at the age of 12. Before 16, he had built his first ERP system for his family business. Impressed by the german engineering industry, eventually he moved to Germany to study Software Engineering at the prestigious University of Technology, Business and Design in Konstanz and by the time he was 21, he had already started his own digital agency for web and mobile development, engaging two remote teams: one web team in Belarus and a mobile team in Ukraine, with a total headcount of 14 people.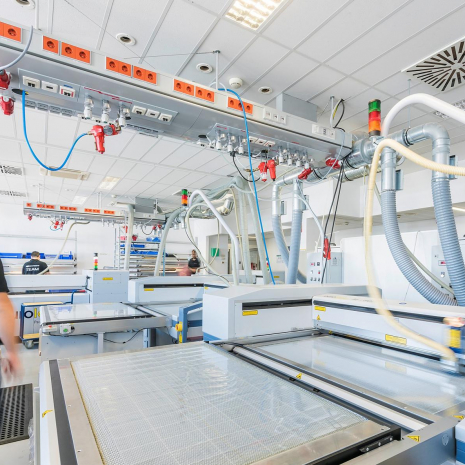 Solving complex problems
Custom ERP system gives the best foundation for excellent processes inside of the manufacturing company
Being a product oriented person with a long-term strategy he was offered a great opportunity to join "Schutzfolien24" in 2012, who are nowadays the biggest protection film manufacturer in Europe. This was a great time to join a team of 14 people and get involved in building a whole new custom ERP system. Working on such a large and critical project in a non-corporate environment, brought Edgar an opportunity to explore and oversee all supply-chain processes, solve appearing challenges in a non-traditional way and experiment a lot with the new technology and hardware. There was no task too daunting for Edgar to accomplish.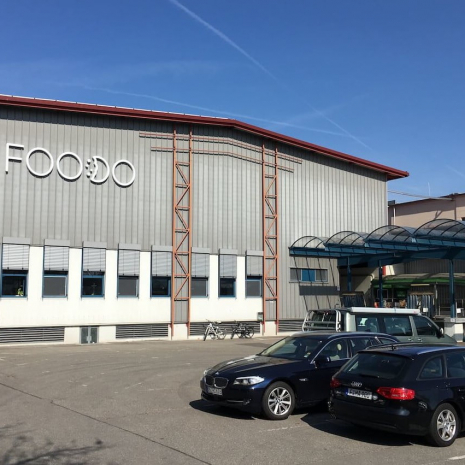 Challenging most traditional industry
Foodo - Your online supermarket from Lake Constance
As he continued to contribute tremendous value to the organization, the nudge for him to have his own start-up grew stronger and stronger. In 2015, he finally heeded the call. He co-founded Foodo, an online grocery delivery service in Konstanz region with over 2500 items and 1500m2 warehouse. This time, he was in the lead of designing and implementing the whole system to support the complex systems. Industry leaders who visited Foodo were astonished by the efficiency of the system, traceability and performance. Handling of multiple types of goods (fresh, dry, cooled and frozen) remains the biggest challenge of the industry, that only few were able to solve and Foodo was amongst those leaders. His team of 6 engineers made use of top-notch technology like NodeJS, MongoDB, ElasticSearch, AngularJS and Kotlin - all of this -- from the idea to the release -- took only seven months! Due to the insufficient funding the team decided to discontinue the operations in 2016.
Rise of smart systems
LEAD energy - Smart Living for Home and Office
The idea of building a smart system was trending at the time, and the vision of the organization was to create a system that proactively takes care of individuals, their homes or offices and their everyday tasks. While travelling around the globe, he established strategic partnerships with key players in the software and hardware development industry and successfully migrated all the IP and know-how of sub-contractors to the freshly created R&D team. Knowing the critical role of experts to the success of any project, he hired the best hands in the design/video creation, marketing and technology field, and together they made the vision a reality. With his help, the company was able to build a very secure and scalable infrastructure based on AWS by using modern tech stack Scala, Swift, Kotlin and Cassandra, while also keeping everything connected with cloud-native services like Alexa, Google Assistant, Google and Apple Home. The system was integrated with various other API providers to combine the openness of the system, security of the user applications and integrity of data between platforms.
Commercialisation of personal finance
Numbrs - The smartest banking app
After several years of travelling around the globe innovating, partnering and getting involved in mind-blowing startup projects and businesses, in 2018 after Edgars daughter was born, he decided to move back to Switzerland. He began working at Numbrs Personal Finance AG, with the responsibility of leading multiple teams to deliver the best possible user experience for buying financial products: seamless mobile-first experience, in-house KYC service, partnerships with various finance/insurance companies and integrating them into the mobile first banking app Numbrs. As part of his work at Numbrs, he delivered a complete in-house certified KYC process based on the organization's own technology, developed Money Store with over 30 financial products and onboarded such partners as Allianz, Axa, AMEX, ICS, Barclays and others. In 2019 Numbrs became the fintech unicorn from Switzerland, making it one of the very few European Fintech unicorns.